ENCHANTED EMPOWERMENT
Kol Drake

Topic Author

Faculty
koldrake55@yahoo.com
Posts: 4145
Thank you received: 1904
Kol Drake created the topic: ENCHANTED EMPOWERMENT
ENCHANTED EMPOWERMENT: THE QUEST FOR THE MANTLE OF WONDER WOMAN
Posted on December 12, 2012 by Inominandum
The following is a true story from my friend Gwendolyn Reece involving Athena, the quest for superpowers, and a seriously awesome Christmas gift. Gwen has been kind enough to let me publish it here for your enjoyment and inspiration this season.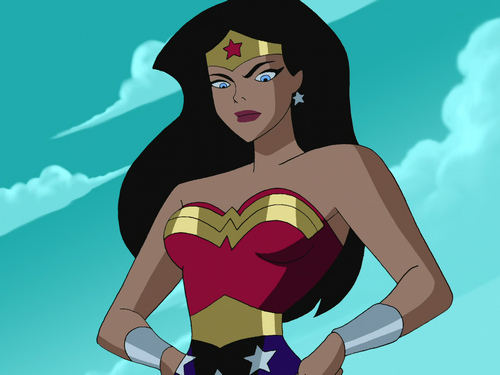 I am not sure when I developed such certainty; sometime before the age of seven. Arising so early in the crucible of my childhood, it was unquestionable and a part of me, as surely as were my limbs or my voice. I belonged to Artemis and it was my destiny to be Wonder Woman. I never thought I would be the Wonder Woman in the comic. I thought of it more as an office, a special position with a duty to carry the work of Artemis into the world. But I also knew I wasn't ready. I had to prepare myself.
To say that in childhood the spirit world is nearer, more immediate, is a truism. It is hard to hold those memories and not begin adding interpretive layers that distance and explain, denigrating the Truth and reducing it to imagination and fancy. But when I go back and re-live those times in memory, trying to re-experience without interpretation what I perceive now is what I perceived then. Artemis was close. She was near. She protected me and fed the freedom of my spirit. No mother surrogate, she doesn't coddle. She is Big Sister. She wants all girls, all women, all females to know and to claim their power and their freedom. Don't be tamed, don't be tamed. No matter what happens, I am always mine. The patriarchs of Athens sent their daughters to Artemis to "run the wildness out of them," but I know better what she was doing.
Off in the forest, running free
The Arktoi of Athens come running with me.

Come little bears, wild little girls
Wind in your hair, come dance with me!

Come little bears, wild little girls
Run like the wind through the ancient trees!

Come little bears, wild little girls
Wind in your hair, come dance with me!

Come little bears, wild little girls
Hide a part of your heart where you're always free!


Grown women shackled to their lives
Hide a door in their heart, if they're very wise

Cross that threshold, and find me there
And return to your life as a little bear!


Come little bears, wild little girls
Wind in your hair, come dance with me!

Come little bears, wild little girls
Run like the wind through the ancient trees!

Come little bears, wild little girls
Wind in your hair, come dance with me!

Come little bears, wild little girls
Hide a part of your heart where you're always free!
For two years, I consciously prepared. During the day, I read everything I could on Greek mythology and history. I wiped out the school library, the public library, and had Dad bring me things from his university library. I read the Odyssey for the first time when I was eight. I felt Artemis at the back of my mind or close by when I studied. I quizzed myself. I quizzed everyone else, too. I told and retold the old stories to anyone who would listen or just to myself. I tried to get Dad to teach me Ancient Greek. That particular experiment failed. I wanted to be ready. I wanted to do good work and help people. I wanted to be a hero like the ones I now knew so much about.
I would spend hours in the special places where I felt Artemis to be especially close; places where the noise of the rest of the family wasn't near me. I would sit inside the old lilac bush and talk to her. For countless hours my body would be lodged in the old lilac bush while the rest of me would be running in the forests with Artemis and her nymphs. To this day, the scent of lilacs makes me think of her. I would sit between the roots of the old trees in the playground, away from the jungle gym and the noisy kids. I laid in my high Shaker bed at night, head in the window-sill watching the moon, and feeling her nearness. I felt like my mind was touching her silver light. She was magical and as much a part of my life as any member of my family.
I was working very hard and started to feel as though it was close to time. I was almost ready. I began thinking through my next steps. What did I still need? What was I chasing? It was my destiny to be Wonder Woman, but how could I make that happen? What I still required were the powers of Wonder Woman.
I carefully analyzed the situation. Wonder Woman's powers were magical. If I wanted to get magical powers, I would need to go on a quest to a magical being and get them. It would be dangerous. I would have to prove my worth and my sincerity. I would be tested, but I was ready. And I knew exactly which magical being to approach. It was less than two months to Christmas. I would go see Santa Claus.
As my siblings compiled lists of desired presents, I steadfastly insisted that I didn't want anything. I knew I would have to focus and sacrifice. I was ready. I was excited, but also steeled myself. I would have to prove I was worthy. Each day was long as I waited. But Wonder Woman is patient. I practiced being patient.
Finally, the day came. We all walked to the end of the street and caught the yellow electric RTA bus downtown. I sat, very quiet. I must have looked especially serious because Mom tried to engage me, but I stayed focused. Eventually, we made it to Rike's Department store. The store windows had Christmas scenes in them and we all stopped to look. This was usually a highlight of the year, but my mind was going through all of the various questions Santa Claus might ask and what my answers should be. I practiced mentally.
Finally, we went up to the sixth floor, through the animated figurine display and to Santa Claus. I let all of my younger siblings go before me, demonstrating my willingness to put the good of others before my own and my self-restraint. Finally, it was my turn, and I was lifted into Santa's lap.
"And what do you want for Christmas, little girl?" he asked, jolly and good-natured as ever.
I looked him right in the eyes and steadily held his gaze. "Santa, if you give me this one thing, I will never ask for anything else so long as I live. I want the powers of Wonder Woman." The exact wording of my request was carefully planned and practiced. I well knew the dangers of badly phrased requests to magical beings.
Santa looked flummoxed, which confused me a bit, but I was ready to be challenged. I was not, however, ready for the challenge he gave me. Santa gazed around, looking helpless before he said, "How about a Malibu Barbie? Lots of little girls want Malibu Barbies this year."
Was that a challenge? It wasn't even hard. I really didn't want a Malibu Barbie. That wasn't even a sacrifice. Was I supposed to offer up something else that would be? I was not on easy footing. For all of my preparation, I now wasn't sure how this conversation was supposed to go. "No, I don't want a Malibu Barbie. All I want is the powers of Wonder Woman. I don't want anything else. Will you give them to me?"
Santa was getting agitated and seemed to be casting around but then Mom said, "Santa, I'm sure you can think of something."
I was lifted off Santa's lap and, walking away, looked back at Santa who was anxiously avoiding my eyes. It had not gone well. Santa did not seem to understand or maybe I was not worthy. I was crestfallen. I told Mom, "Santa didn't understand."
"I'm sure he did, Gwen. I'm sure he did."
For the next couple of weeks, I was torn between despondency and hope. I was desperately confused by Santa's reaction. But I kept studying and kept preparing and I kept looking at the moon at night. I believed that Artemis wanted me to be Wonder Woman, so surely it would be okay.
Finally, Christmas morning came. After we sat on the steps to have our picture taken, we were allowed into the living room. There was a sea of brightly wrapped packages under the tree, but I ran to my angel shaped stocking first. Plunging my hand into the stocking, I hit paper and pulled out a scroll, wrapped in gold lace ribbon. I untied it and read the neat hand-writing.
"I hereby give to Gwendolyn Jayne Reece the powers of Wonder Woman.
You are strong and courageous.
You are intelligent and beautiful.
You are good and kind.
You have the power to stand up for what you believe in.
You have the power to fight against injustice.
You have the power to defend those who need defense.
You have the power to help those who need assistance.
You have the power to make this world a better place.
You have the powers of Wonder Woman.
Love,
Santa Claus"
And so, just as I still believe Artemis desired, with this template leading me forward on my spiritual quest through life, I took upon myself the mantle of Wonder Woman. I am hopefully one of many.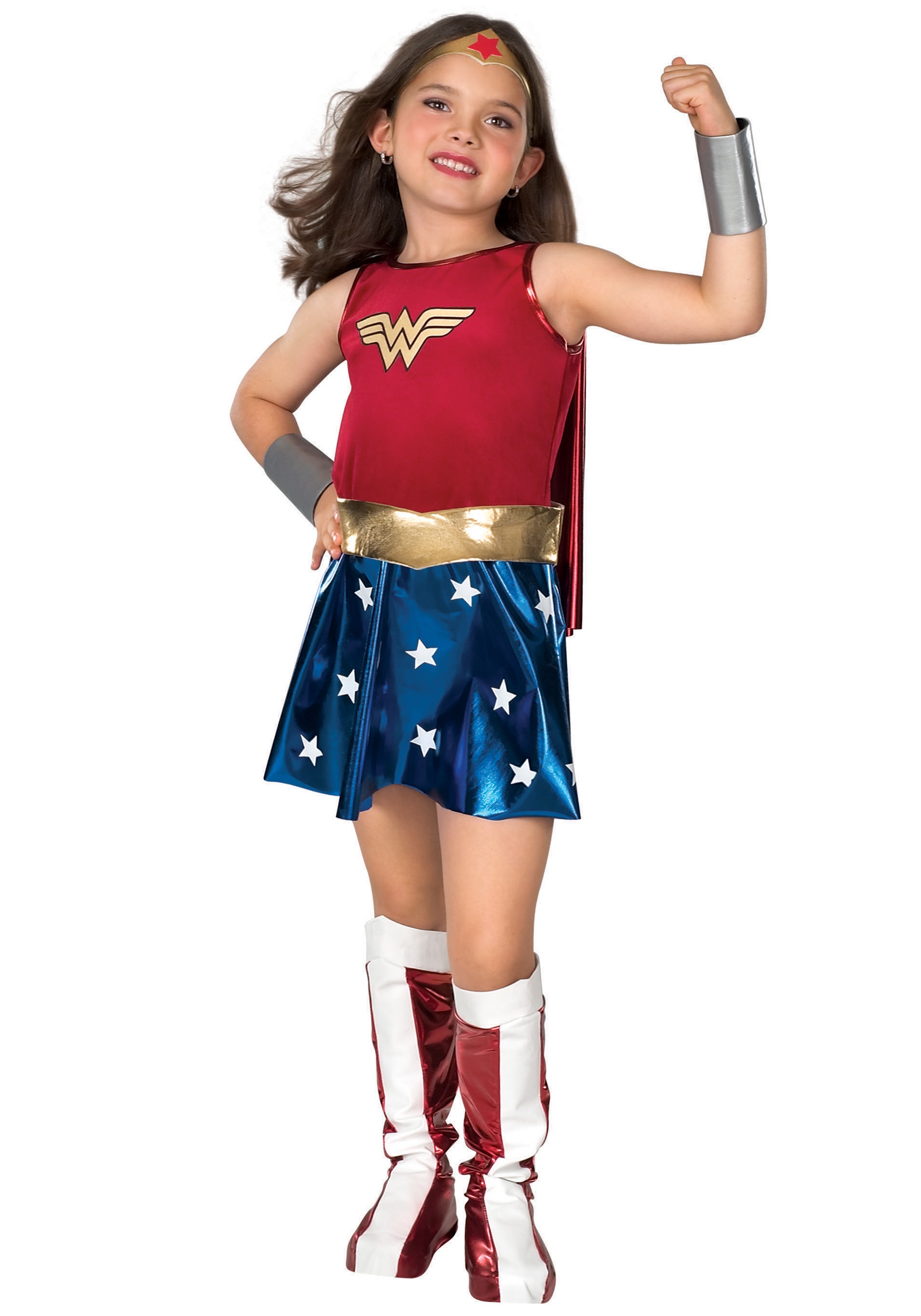 6 years 2 months ago
#32525
Last Edit: 5 years 1 day ago by
Kol Drake
.
The following user(s) said Thank You:
KitFox
Please Log in or Create an account to join the conversation.
Dineara

Member
Posts: 640
Thank you received: 227
Dineara replied the topic: ENCHANTED EMPOWERMENT
This story is amazingly warm, inspiring and encouraging. I really enjoyed reading it. Thank you for sharing it with us. I'm glad that Santa understood after all!
6 years 1 month ago
#32909
Please Log in or Create an account to join the conversation.
Time to create page: 0.068 seconds